Eco Resource provides collection of organic waste materials. We service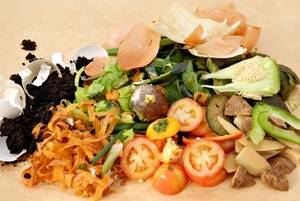 Hotels, Restaurants, Wholesalers, Grocery Stores and Supermarkets.
We can provide service for the following organics:
Meat, Poultry and Fish (including bones)

Eggs (including shells)

Vegetables and Fruits (including their scraps)

Left Over or Spoiled Food

Breads and Bakery items

Rice

Pasta

Coffee and Grinds

Tea Bags
The most common use for collected organic material is compost. It is easy to make, easy to use, and contains a storehouse of nutrients.
Please contact us for further information.